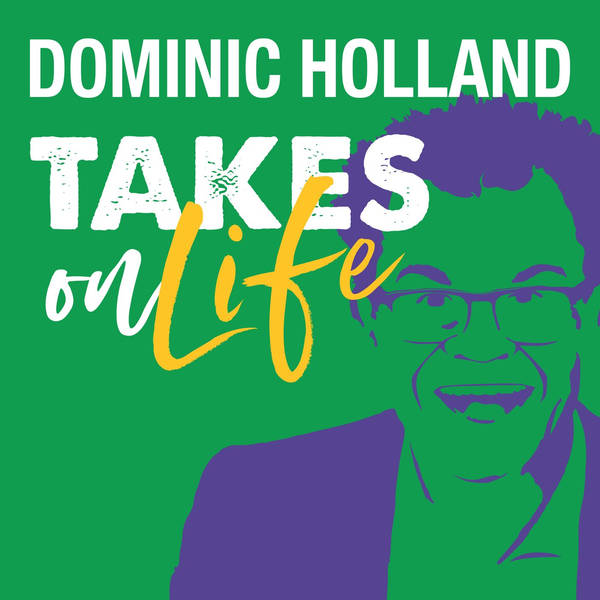 Takes on Life
Dominic Holland's life has not panned out quite how he expected.


An award winning stand up comedian with countless TV/Radio appearances and the author of 9 books and counting. His weekly blog has run over 20 years. He is married and has four sons, the eldest of whom is an actor called 'Tom' and explains why his best selling book on his life and career is called 'Eclipsed'.

An unusual life then and yet this is a podcast for us all - a podcast on his unusual life and yours.

Each episode is framed with a reading of a comic essay from his series of books - Takes on Life, followed by an interesting conversation with a guest from comedy, business, sport and academia. Some famous - some not - just interesting people with their own takes on the vagaries of life.

A podcast for everyone...

...because whatever we do and whatever our achievements, everything is relative and basically all people are the same.

George Orwell explained this neatly when he said, 'every life when viewed from within is a series of failures.'

And there is humour in failure and with his acute eye, Holland has a minefield to plunder. His own dubious treasure trove which he invites listeners the world over to enjoy.