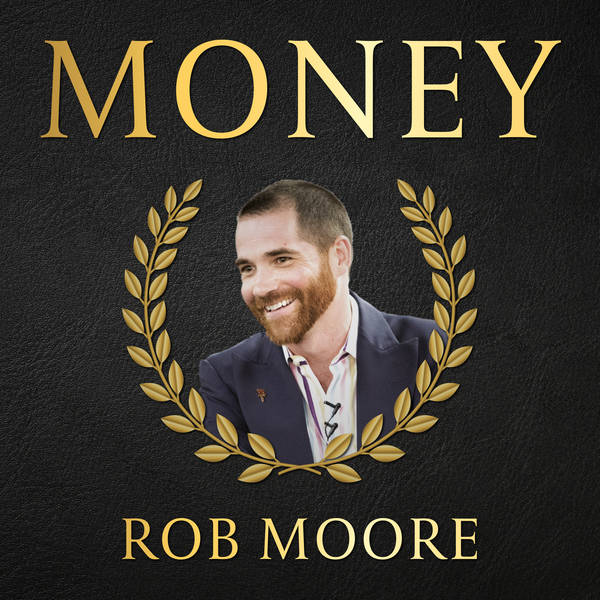 The Money Podcast
Less Typos or a Bigger Business?
Wednesday, 25 September
In this episode of Money, Rob explains how you can leverage your time more affectively and increase your hourly wage by creating online courses. He also discusses the importance of letting things go if you choose to be a business owner because your employees will mess up and make mistakes but you, as a business owner, have to own it because at the end of the day you've employed them.   KEY TAKEAWAYS   Write an online course that you can sell to a vast number of clients and people. Base this on what your clients and market, who have already given you the feedback, want or need. Ensure this doesn't undermine what you already do. There could be more than 1 course, there could be multiple. As soon as you create these your hourly rate goes up. You have to figure out how much time you should or can spend working on your online course so that you can ensure you don't end up selling your time. You need to decide whether you want to be in the business or a business owner. Train people to do what you do then let them go through the process of either bombing or being terrible to start with but getting better and better. You have to let go to grow and not always be perfect. You must own what your employees do wrong and not say 'I'm suffering because you fucked up' because you employed them.   BEST MOMENTS 'If only 1 person said to write a book, I probably would. If 100 people said to write a book I probably would.'   'Always react to the feedback of your market'   'For a business owner to properly scale you have to learn not to always be perfect.'   'You have to be careful of perfectionism because it can be a curse.'   VALUABLE RESOURCES Rob More - Money   ABOUT THE HOST Rob Moore is the host of the UK's no. 1 business podcast "The Disruptive Entrepreneur," and "The Money Podcast" as well as an entrepreneur, property investor, property educator, and holder of 3 world records for public speaking. He is also the author of 9 business books, 5 UK bestsellers, and the global bestseller, Life Leverage.   "If you don't risk anything, you risk everything"   CONTACT METHOD Facebook -https://www.facebook.com/robmooreprogressive/?ref=br_rs LinkedIn -https://uk.linkedin.com/in/robmoore1979   See omnystudio.com/listener for privacy information.