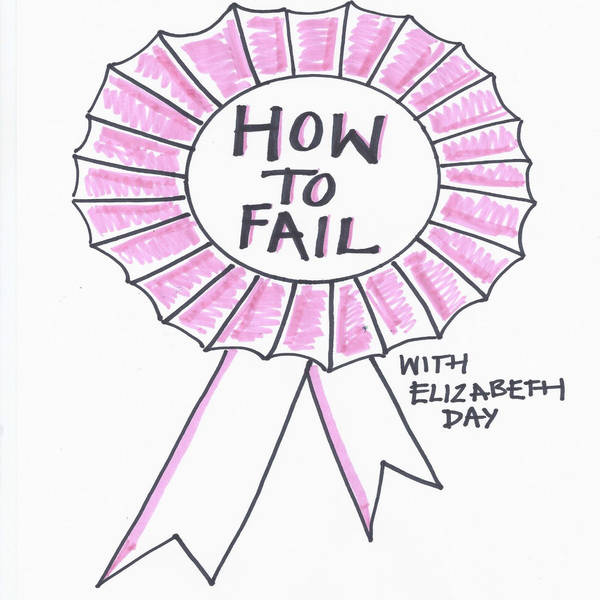 S6, Ep4 How to Fail: Lisa Taddeo
How To Fail With Elizabeth Day
Wednesday, 16 October
Lisa Taddeo is a phenomenon. Although she is too humble to recognise that description of herself. But this is a journalist and author who spent eight years - EIGHT YEARS - of her life travelling the United States and embedding herself in the lives of three 'ordinary' women in order to report back on that hitherto unexplored topic: female desire as it really is. Not as pornographic exploitation or rom-com fantasy viewed through the male gaze, but as women truly experience love and loss and expectation and sex and marriage and crushes and abuse and threesomes and motherhood and daughterhood and sisterhood and all the liminal spaces in between.

The resulting work of narrative non-fiction, Three Women, caused a sensation on its publication earlier this year. It shot simultaneously to the top of the bestseller lists in both the UK and America. Elizabeth Gilbert called it 'the best book of the year'. Dave Eggers said it was 'scorchingly original'. When I read it, I was blown away: I had never experienced a book quite like it. It turned out I had been desperately thirsty for these female stories to be shared, and Three Women was like a long, cool glass of water.

I'm so thrilled to welcome Lisa as a guest on How To Fail. Meeting her was like falling in platonic love. She speaks so openly about crippling anxiety, losing both her parents in her 20s, quitting university for a boy and professional rejection, that I'm pretty sure you won't be able to help falling in love with her too.

Along the way, we also discuss female desire and repression, the practicalities of writing Three Women, and her relationship with the women she wrote about.

Thank you Lisa, for your work, your empathy and your humanity.