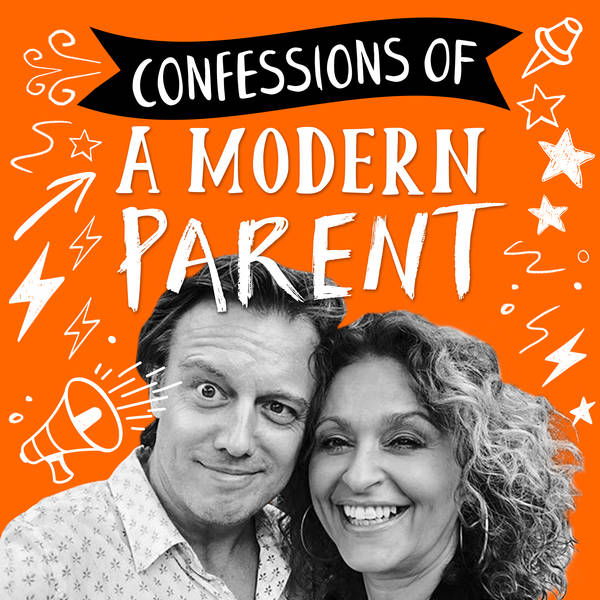 Good Cop vs Bad Cop: What's your role?
Confessions of a Modern Parent
Are you a good cop? Or do you run a tight ship? What is your parenting role? What were your parents like? Nadia Sawalha and her husband Mark battle it out in the studio arena to understand why they feel the need to play opposite roles as parents. Listen as Mark tries to convince Nadia of the merits of junk food, bad movies and less rules. Nadia has different ideas and can't understand why Mark doesn't value her approach. It's a heated discussion, that digs deep into the good cop - bad cop parenting roles. And the pair take questions and suggestions from listeners on their experiences in parenting roles. If you have a parenting questions or suggestion for Mark or Nadia, you can get in touch at: Twitter @mark_adderley @nadiasawalha Insta @nadiasawalhaandfamily @mark_adderley Thanks to Google, the sponsors of this podcast, we'll be talking about internet safety and ways that we can help children become safe and confident explorers of the online world. Find out more about their programme Be Internet Legends here - https://beinternetlegends.withgoogle.com/en_uk/. Or check out the Family Link App here - https://families.google.com/intl/en_uk/familylink/.