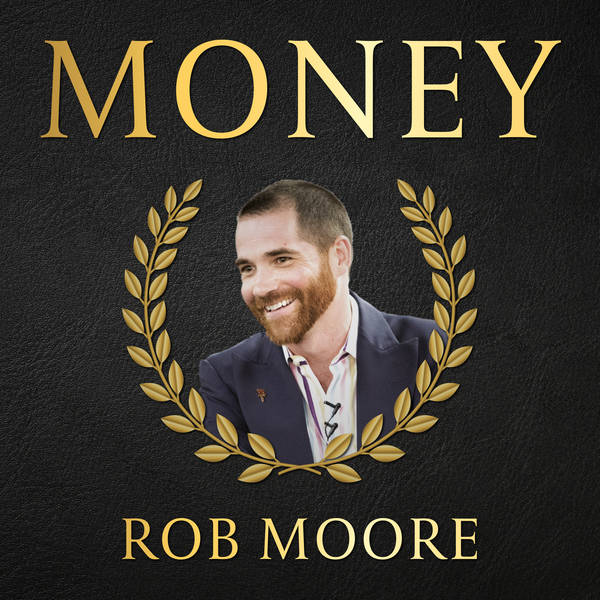 The Money Podcast
Rich & Spiritual! Can You be Both?
Thursday, 5 December
"Spirit without matter is expressionless, and matter without spirit is motionless" Join us on today's episode to hear Rob discuss this profound quote and explore how you can be both wealthy and spiritual, in business and in life. Discover how wealth and materialism can create spirituality and eternal happiness through gift-giving, inspiration, and achievement. A truly inspiring episode you do not want to miss. KEY TAKEAWAYS Being wealthy and having material items are often considered as being 'materialistic', whereas being considerate and caring of others and not possessing many material items is often considered as being 'spiritual'. Many people consider themselves to be either side of the extreme, either they consider themselves very spiritual and anti-materialistic, or people that are more focused on money and wealth and deemed only materialistic. These two things cannot be separated, the human construct and our minds that are confused separates wealth and spiritual. This quote suggests that you don't have to separate them, that they are intertwined "'Spirit without matter is expressionless and matter without spirit is motionless' (Dr. John Demartini) "Spirit without matter is expressionless" meaning whatever being spiritual is, if it doesn't take a physical form either human or material, then it doesn't express itself. It could be just a thought in your mind but if it doesn't manifest into something physical it is expressionless. If you embrace the spirit and material as one, the spirit becomes the material. Meaning, it is okay to want to be wealthy, travel and live in luxury if you're happiness is spiritually awakening or inspiring to others. Creating wealth and doing great things with it, is a great way to redistribute wealth. Many billionaires are doing a great job of redistributing their wealth by giving huge amounts of their money to charity, which they wouldn't be able to do if they weren't billionaires. It is a great thing to give gifts if you're using material items to give happiness to people then you're leveraging the spirituality in materialism. Challenge your beliefs and think about what you would like in your life if you were not going to be judged by others. As soon as you're more comfortable with money, and you're not money-hungry, money tends to flow much more easily, effortlessly and abundantly to you because you're probably working in the right areas of spirituality and giving and value and fair exchange.   BEST MOMENTS "'Spirit without matter is expressionless and matter without spirit is motionless'  Dr John Demartini" "If Jesus or mother Teresa were alive today, they would need a private jet!" "One of the most spiritual things to do is to purchase, own and share material items."   "Mastery of life, the gifts of life that you receive and you give equally are in the fusion and merging of the spiritual and material."       VALUABLE RESOURCES https://robmoore.com/ ABOUT THE HOST Rob Moore is the host of the UK's no. 1 business podcast "The Disruptive Entrepreneur," and "The Money Podcast" as well as an entrepreneur, property investor, property educator, and holder of 3 world records for public speaking. He is also the author of 9 business books, 5 UK bestsellers, and the global bestseller, Life Leverage.  "If you don't risk anything, you risk everything" CONTACT METHOD Facebook - https://www.facebook.com/robmooreprogressive/?ref=br_rs LinkedIn - https://uk.linkedin.com/in/robmoore1979   See omnystudio.com/listener for privacy information.