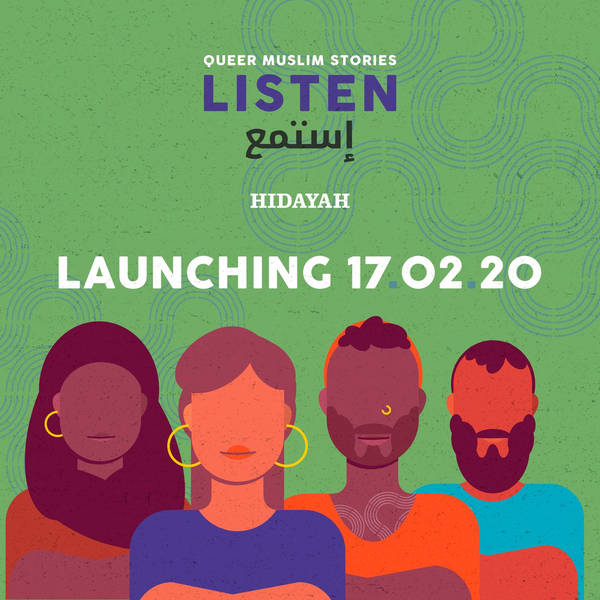 Istame'a | Listen: Queer Muslim Stories
Istame'a | Listen: Queer Muslim Stories
Wednesday, 5 February
Queer and Muslim?

Listen up to our new podcast, Istame'a brought to you by Hidayah, one of UK's fastest growing organisations supporting LGBTQI+ Muslims.

In our four-part series we'll be sharing raw, honest and personal stories from Queer Muslim's. We'll be going in depth about what it's like to come out, how we navigate the stigma of shame, go in-depth with Muslim Stories and we explore religion vs culture.

Tune in on the 17th of February to hear our stories.