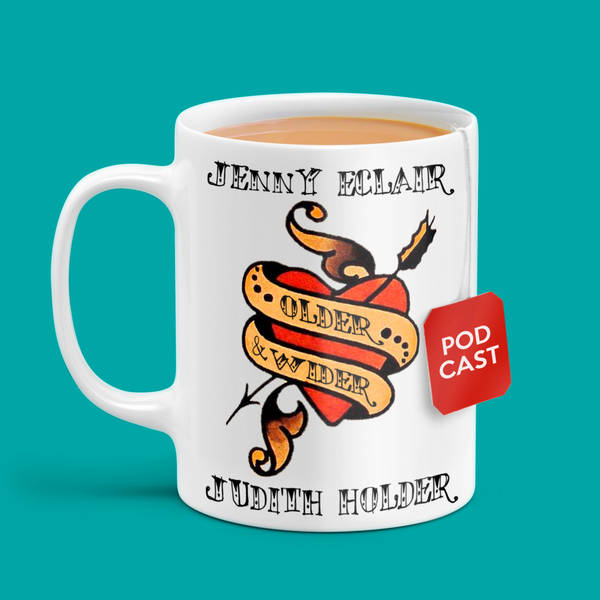 EP 51 - The one with the hanky tongs and a case of laundry misidentity.
Older and Wider Podcast
This week on the podcast Jenny is suffering with a cold and the pair up the hypochondria levels. Judith had an incident with some laundry and they catch up on their arts and crafts - this week this includes some Japanese Wood block printing and some more 'Judi's designs'.