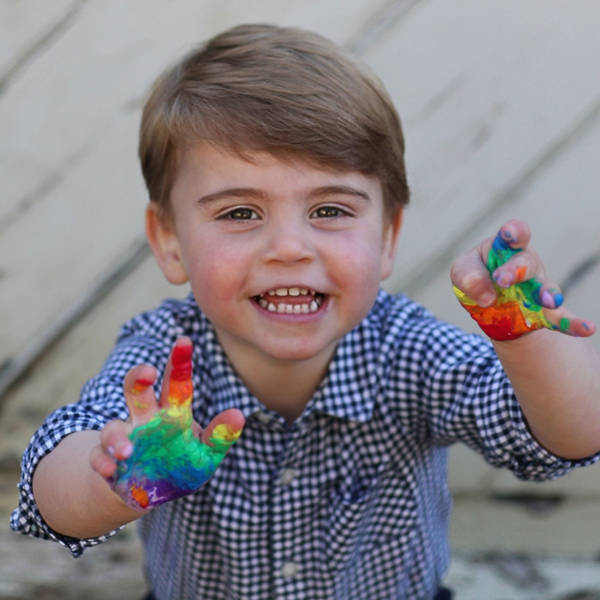 Royal birthdays in a time of coronavirus
Pod Save The Queen - Royal family news, interviews and fashion
Thursday, 23 April
The Queen this week marked her 94th birthday unlike any other - and Prince Louis's second birthday was celebrated with joyful rainbow-themed pictures that tap into the national mood.
As the UK remains in lockdown while the country deals with the coronavirus crisis, the royal family are adapting their work and home lives - just like so many other people around the world.
Pod Save The Queen host Ann Gripper is joined by Daily Mirror royal editor Russell Myers to discuss the unusual celebrations, the latest work of the royal family, and the insight we got into their home life via William and Kate's recent interview.
They also catch up on Harry and Meghan's volunteer work in LA and Princess Anne's Vanity Fair interview, while Mirror Online lifestyle editor Zoe Forsey gives a flavour of normal life (remember that?!) with a look at how the Queen has usually celebrated her birthday.