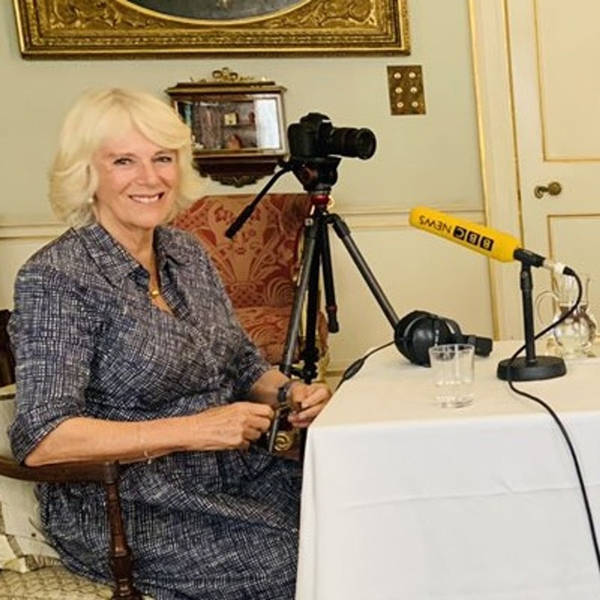 Camilla on the wireless and Ghislaine on the throne
Pod Save The Queen - Royal family news, interviews and fashion
Thursday, 9 July
The Duchess of Cornwall followed in her husband Prince Charles' lockdown footsteps with a major radio interview and broadcast.
Camilla guest edited Emma Barnett's show on BBC Radio 5 Live, putting the spotlight on her charities, sharing her experience of lockdown and revealing a new side we rarely get to hear.
Pod Save The Queen host Ann Gripper is joined by Daily Mirror royal editor Russell Myers to discuss Camilla's radio appearance, as well as the latest engagements for William, Kate, Meghan and Harry.
Plus they catch up on the latest in the Jeffrey Epstein case following the arrest of his ex girlfriend Ghislaine Maxwell - and the appearance of a photo of Ghislaine sitting on a throne in Buckingham Palace in 2002 alongside now disgraced actor Kevin Spacey.