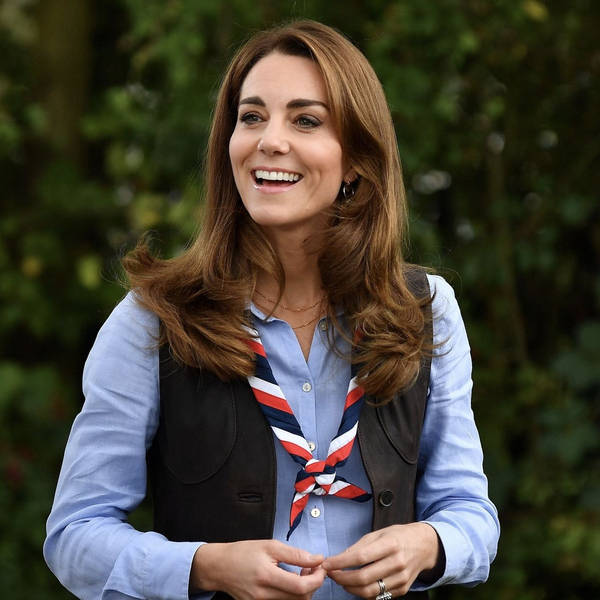 What Kate did next: Scouts, Hold Still and life as a Royal patron
Pod Save The Queen - Royal family news, interviews and fashion
Thursday, 1 October
The Duchess of Cambridge got her woggle on this week as she became joint President of the scouts.
Kate headed for a day of activities with kids in west London to mark the occasion - and this week we're putting her work in the spotlight.
Host Ann Gripper catches up with Rachel Drew, group scout leader of the 12th Northolt scouts, to see how the day had gone.
Daily Mirror royal photographer Ian Vogler gives his verdict on the Hold Still exhibition the Duchess curated with the National Portrait Gallery, and Mirror Online lifestyle editor Zoe Forsey interviews Tracy Rennie, director of care at East Anglia Children's Hospices, about what Kate brings to her work as patron, and catches up with Ann about the Cambridges' latest adventures with Sir David Attenborough, in the East End and wearing face masks.
Join the conversation on Instagram and Twitter @podsave.