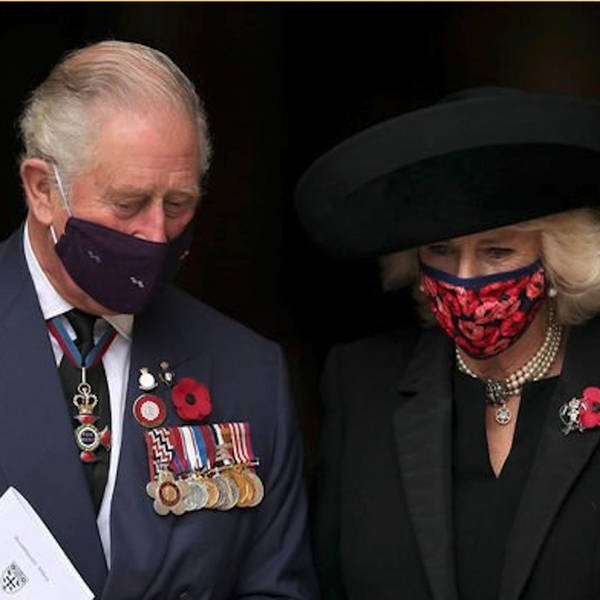 Platinum jubilee plans and a new kind of Remembrance
Pod Save The Queen - Royal family news, interviews and fashion
Thursday, 12 November
Remembrance commemorations have been very different this year - but they have been as special as ever.
The Queen was at the Cenotaph on Remembrance Sunday and paid her respects at the Tomb of the Unknown Warrior wearing a mask in public for the first time.
Camilla, the Duchess of Cornwall, stepped up into a bigger role while Harry and Meghan marked Remembrance Sunday in their own way in America.
Pod Save The Queen host Ann Gripper is joined by Daily Mirror royal editor Russell Myers, who was in Westminster Abbey for the special Armistice Day service 100 years on from the burial of the Unknown Warrior.
They also look ahead to the Queen's Diamond Jubilee celebrations and share listeners' comments on the pictures of the Sussexes' "private" cemetery visit.
And ahead of Prince Charles' birthday, Mirror Online lifestyle editor catches up with Age UK's Laurie Bolt about what he is like as a patron.