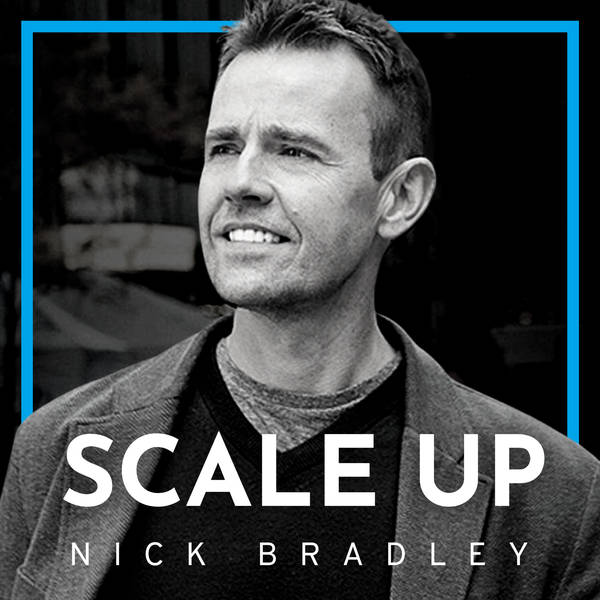 15 Minutes To Action - Do You Have A System For Referrals?
Scale Up With Nick Bradley
Monday, 14 December
In this week's '15 Minutes To Action' episode, Nick talks about the ways in which you can use referrals in a strategic way, in order to drive your business, grow your customer and client base, and build revenue. KEY TAKEAWAYS Asking for referrals can seem awkward, and even needy, but you need to alter your mindset on this. If you're providing quality, then asking for referrals shouldn't seem like a reach. Be clear with your clients up front about the fact that you gain new business through referrals, and ask them to spread the word if the service you provide is making them happy. Deliver on your promises. You can't expect referrals if you don't do great work. Amaze and delight your customers by going beyond. Look for ways to rewards your customers for sending referrals to you. This can be as simple as taking time out to thank someone, or it might involve some form of share deal. BEST MOMENTS 'If you don't do this, then you're missing an opportunity' 'You're giving them the permission to share that with others' 'Think of it as an affirmation. You now need to do something amazing!' 'Don't be scared of this stuff'  VALUABLE RESOURCES Scale Up Your Business – scaleup.vip/podcast Join the free Scale Up Your Business community: scaleup.vip/community Take the Six Peaks of Value Creation Scorecard, to measure your current business performance and show you where to focus to get to where you want to be: https://scaleup.vip/sixpeaks   ABOUT THE HOST  My name is Nick Bradley. I'm an entrepreneur, author, speaker and investor. My background is in growing and scaling VC and Private Equity backed businesses. Having successfully built, bought and sold a number of companies, and removed myself from day-to-day operations, my focus now is on helping entrepreneurs get to where they want to be, in business and in life. As well as investing in growth businesses and backing turnarounds - with the ultimate aim of creating value from significant capital events. I'm passionate about personal and professional development - showing up and being the best version of myself ... every day. My bigger vision is to help bring entrepreneurial skills, experience and mindset to people in developing nations - so they can follow their dreams, live life more on their terms - utilising entrepreneurship as a global force for good. CONTACT METHOD Nick's Facebook Page: https://scaleup.vip/FB   Nick's LinkedIn: https://scaleup.vip/LI   Nick's Instagram: https://scaleup.vip/IG   Scale Up Your Business website: www.suyb.global See omnystudio.com/listener for privacy information.