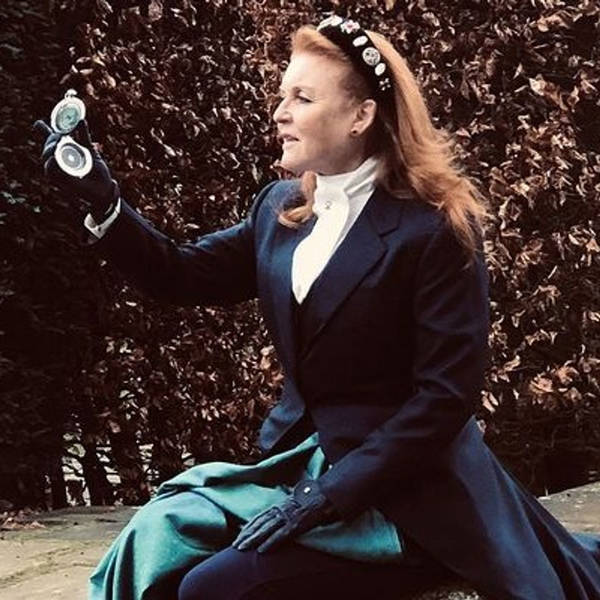 Queen is vaccinated and Fergie shares Her Heart For A Compass
Pod Save The Queen - Royal family news, interviews and fashion
Thursday, 14 January
The Queen and Prince Philip's vaccinations are signs of hope on coronavirus - but it is Sarah Ferguson's book deal that is really bringing joy this week.
The Duchess of York dressed up and threw herself into a video promoting her Mills and Boon debut Her Heart For A Compass.
Pod Save The Queen host Ann Gripper is joined by tea-fuelled Daily Mirror royal editor Russell Myers to talk about the week's royal headlines.
They cover the latest fallout from William and Kate's train tour, Prince Charles' new environmental initiative, hopes for Trooping the Colour and why Princess Eugenie moved out of Frogmore Cottage.