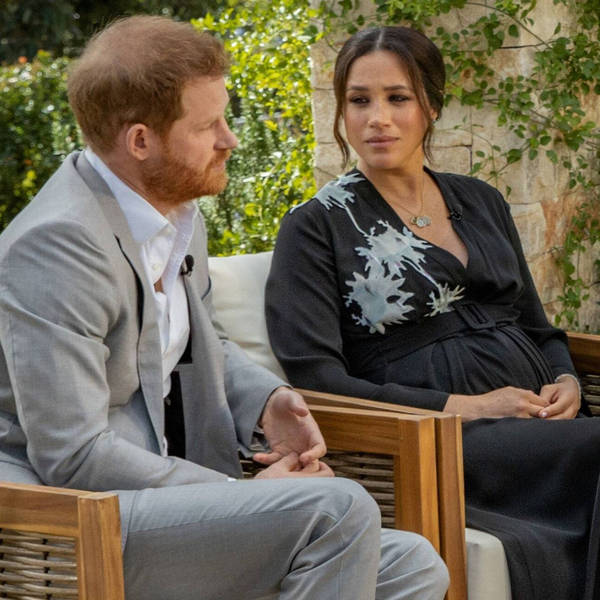 Meghan and Harry on Oprah - the debrief
Pod Save The Queen - Royal family news, interviews and fashion
Thursday, 11 March
The trailers had built the tension - but Meghan Markle's interview with chat show Queen Oprah Winfrey was even more dramatic than anticipated.
The Duchess of Sussex shared her truth on her experience since becoming a royal, and raised difficult questions for the Firm on race and mental health, while Harry his dad had stopped taking his calls.
Buckingham Palace released a statement on behalf of the Queen.
So where are we now, and what happens next? And what did we take away from the interview? Pod Save the Queen host Ann Gripper is joined by Daily Mirror royal editor Russell Myers and Mirror fashionista Sarah Bradbury to discuss the interview - and the fallout.