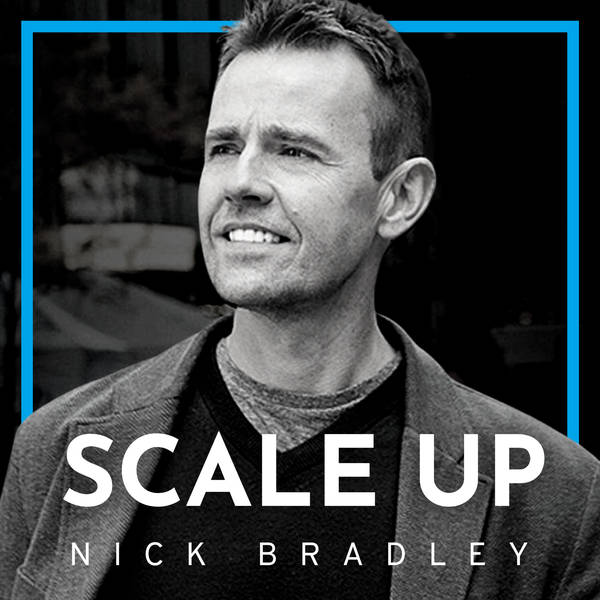 15 Minutes To Action - Is Fundraising Or Bootstrapping The Right Choice For You?
Scale Up With Nick Bradley
Sunday, 18 April
In this week's '15 Minutes TO Action', Nick discusses a popular topic among the Scale Up Your Business community - should we be seeking external investment in order to scale, or should we use bootstrapping to get there? KEY TAKEAWAYS  Fundraising is the art of going out into the world of investors and raising capital in order to fund the scale-up ambitions you have. Bootstrapping is where you invest your own capital, or use funds from your founding team, or the profits from the business itself, in order to drive growth ambitions. Businesses have different cycles of growth, and so the need vary from time to time. It's not just the domain of start-up. We must ask ourselves if external investment is actually What will these funds actually do for your business? Can you survive and thrive without them? BEST MOMENTS 'Some businesses need a lot of capital to get off the ground' 'You're effectively giving up equity...' 'Do you really need to go after external investment?' 'You need to be clear right from the outset about what your exit strategy is' VALUABLE RESOURCES Scale Up Your Business – scaleup.vip/podcast Join the free Scale Up Your Business community: scaleup.vip/community Take the Six Peaks of Value Creation Scorecard, to measure your current business performance and show you where to focus to get to where you want to be: https://scaleup.vip/sixpeaks          ABOUT THE HOST My name is Nick Bradley. I'm an entrepreneur, author, speaker and investor. My background is in growing and scaling VC and Private Equity backed businesses. Having successfully built, bought and sold a number of companies, and removed myself from day-to-day operations, my focus now is on helping entrepreneurs get to where they want to be, in business and in life. As well as investing in growth businesses and backing turnarounds - with the ultimate aim of creating value from significant capital events. I'm passionate about personal and professional development - showing up and being the best version of myself ... every day. My bigger vision is to help bring entrepreneurial skills, experience and mindset to people in developing nations - so they can follow their dreams, live life more on their terms - utilising entrepreneurship as a global force for good. CONTACT METHOD Nick's Facebook Page: https://scaleup.vip/FB   Nick's LinkedIn: https://scaleup.vip/LI   Nick's Instagram: https://scaleup.vip/IG   Scale Up Your Business website: www.suyb.global See omnystudio.com/listener for privacy information.