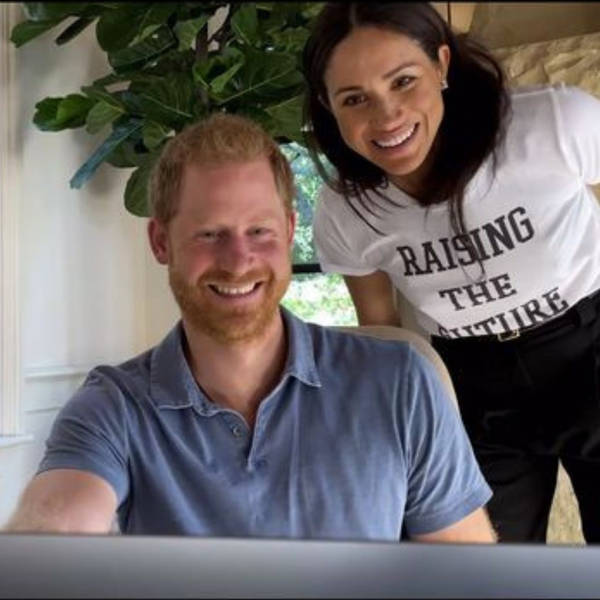 Meghan and Harry's third anniversary and mental health missions
Pod Save The Queen - Royal family news, interviews and fashion
Thursday, 20 May
When Meghan and Harry married in Windsor in 2018, few could have anticipated the path their lives have taken.
Whatever those changes, mental health remains a key mission for the Sussexes - and for William and Kate.
Pod Save the Queen host Ann Gripper is joined by Daily Mirror royal editor Russell Myers to discuss the latest royal news, while Mirror columnist Darren Lewis gives his perspective on an extraordinary three years for the Sussexes.
From the joyful baby news shared by Princess Beatrice and husband Edo to plans for the Queen's jubilee, Charles and Camilla's Northern Ireland visit, trouble for Prince Michael, the Cambridges' latest outings, Harry's podcast appearance and upcoming Apple + TV series - plus memories of that day at St George's Chapel - there is plenty to talk about.