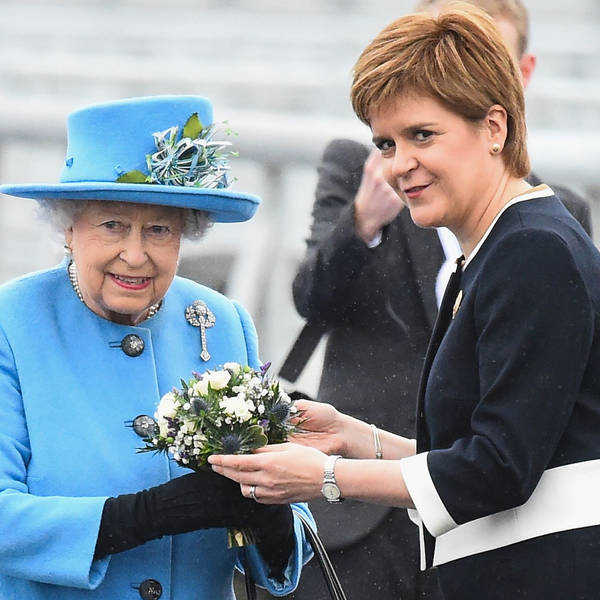 What Wales and Scotland think of the royals
Pod Save The Queen - Royal family news, interviews and fashion
Thursday, 15 July
Scotland and Wales have had a number of recent royal visits - and it is not all down to other travel options being limited by the pandemic.
But how are the royal family seen across the Welsh and Scottish borders?
In the week Prince William, Kate and George cheered England's football team on in the Euro 2020 semi-final, Pod Save the Queen host Ann Gripper is joined by Welsh and Scottish based colleagues to reflect on the royals' relationship with their nations. The Daily Record's Bev Lyons provides the Scottish perspective, while WalesOnline's Cathy Owen represents the Principality.
They discuss the importance of royal visits, whether titles really matter and the enduring memory of Diana, Princess of Wales.