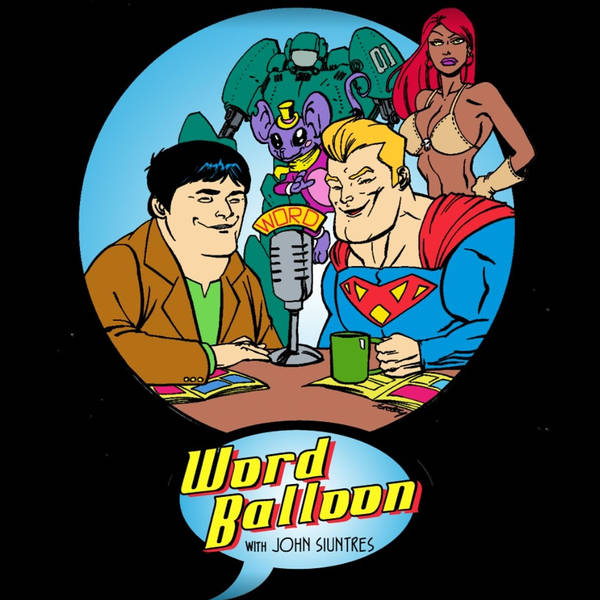 Kinescope Bonus Episode The Man Who Shot Liberty Valance 1962 Review
Word Balloon Comics Podcast
Sunday, 18 July
This is a special edition of Kinescope . Today we side step the world of
live television to explore a 1962 western film The Man Who Shot Liberty
Vallance Directed by John Ford and Starring Jimmy Stewart John Wayne and
Lee Marvin

The Film on its surface seemed to be leaning to emulate the look of
TV westerns that competed with live television audiences but in the story
and acting there lie themes that were in concert with the deeper symbolism
and messages of the high quality live teleplays. That's My theory. You'll
hear the contrasting thoughts of Host Gabriel Hardman and our panel
regulars Jeff Parker Ian Brill and William Meyer who were also regulars
on our To The Outer Limits Review Podcast.