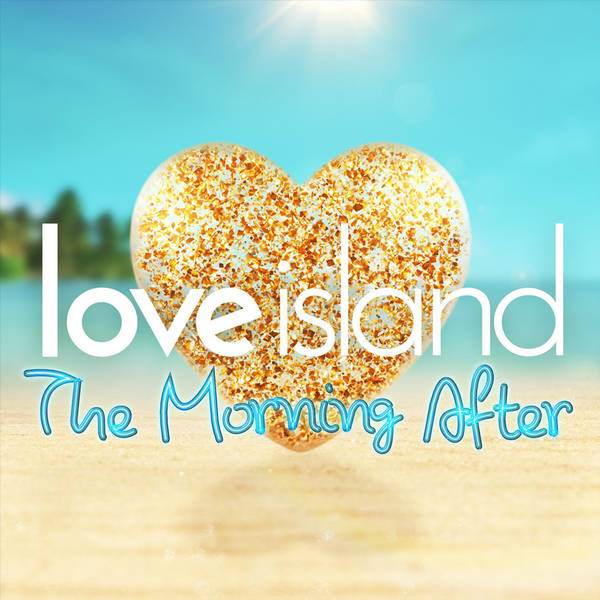 S4 E33 - Romance Not A Showmance (with Anton Danyluk)
Love Island: The Morning After
Thursday, 5 August
Look, when we asked the challenge team for some saucy snogs we didn't think they would take it THAT literally!

It's Throwback Thursday on The Morning After - so we have the lovely Anton Danyluk here from Series 5 to have a wee reminisce about his time in the Love Island villa, and also to spill the beans on what's going down in this series...

Our Islanders have been left with some *choices* after last night's episode... Mary and Sam, Clarisse and Tyler, and Amy and Hugo are all at risk of being dumped. Two boys will be going home and two girls will be going home - but the decision of who goes is going to be left to their fellow Islanders. Sorry, but how are they possibly going to decide?! We'll have to find out tonight...

It's not all doom and gloom though - some of our Islanders are feeling properly loved up. Chloby had a very cute brunch (even though Toby's been in the villa so long he has forgotten what the letter E looks like), Jake said he loved Kaz (wrong girl, mate) and Feddy had a chat about the future (awww). Things even seem to be defrosting between Liam and Millie. Now, if only the rest of them could sort it all out, that would be great.

If you want to tell us what you think about everything going down in the villa - you can use #LoveIslandPodcast, and we might read it out here on the podcast.

Hopefully Liam and Millie have got planning permission for that new house they're building... does anyone know a good surveyor for a house constructed using love?