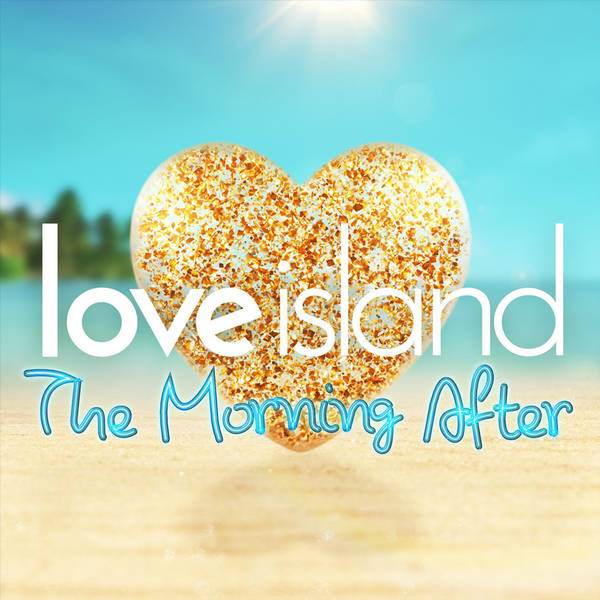 S4 E45 - Don't Touch The Top Of The Baby's Head, They Breathe From There (with Cara De La Hoyde, Nathan Massey, Priya and Brett)
Love Island: The Morning After
Thursday, 19 August
Someone please alert the Archbishop of Canterbury - we've had two immaculate conceptions! Kaz and Mary brought babies into the world without even graduating!!!

We've got a podcast bursting with pals this morning - first up our Love Island Series Two winners Cara De La Hoyde and Nathan Massey are here for Throwback Thursday this morning. We figured they miiiiiight know a thing or two about the whole parenting thing. Plastic babies are good training for the real thing, right?!

Then, they're so fresh out of the villa that they're actually still in Majorca... Priya and Brett are on the podcast! They fill us in about how they're feeling now they're out of the villa: Priya lets us know how she's feeling after ick-gate and Brett gives Kem an update on his PhD.

So, the stork landed in the villa last night and dropped off six new bundles of -er- joy... okay, mainly screaming and not much joy. Tommy, Benjamin, Remi, Sienna, Marley and Jackson put our couples relationships to the test last night (but don't worry - the boys still managed to fit in a round of golf)

And we're going to have to talk about that preview. It looked like Liberty was crying PROPER tears... we'll have to find out in tonight's episode. Surely it's not game over for Jiberty this late in the day?!

There's still time for you to get involved - you can tweet us using #LoveIslandPodcast and we might read out your tweet here on The Morning After!

Also, let's clear things up - it looked like Faye was hiding from the baby in the cupboard but really she was just looking for the entrance to Narnia. Have some respect, guys.