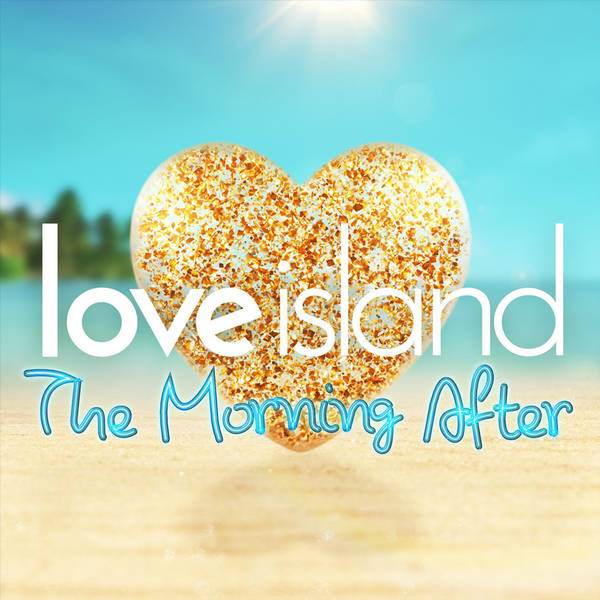 S4 E46 - Penblwydd Hapus I T (with Steff Todd, Mary and Aaron)
Love Island: The Morning After
Friday, 20 August
Nothing says happy birthday like a naan bread slathered in chocolate spread!

She has delighted us with her incredible impressions all series, but she's with us for the last time this morning - it's Steff Todd! She's going to be getting down and dirty with the debrief, but we've heard a rumour that there's a couple of impressions that she hasn't pulled out of the bag yet. Wonder who they might be?

We also have Mary and Aaron here for their first interview since leaving the villa! They fill us in on their post-villa plans, what went on behind-the-scenes of the talent show and what those 48 hours of chaos after the compatibility vote. And, phwoar - they are a fit couple.

So - as of last night, Jiberty is done. We were so upset to see both of them go through that, especially after the journey they've been on. But it just goes to show, you never know what's going to happen in the Love Island villa. We did see them on their dream yacht date in the preview for tonight's episode - we'll have to wait and see how that works out...

Meanwhile, Faye and Teddy are officially boyfriend and girlfriend! And they did it in style (surrounded by soggy petals). Kaz and Tyler trotted off to a gorgeous square and were serenaded by a string quartet - it's a shame they didn't get Millie down there on her piano, tbh.

Get involved with the show using #LoveIslandPodcast and we might read your tweets out on the podcast!

Anyone else still wondering why Teddy went into the pool fully dressed?