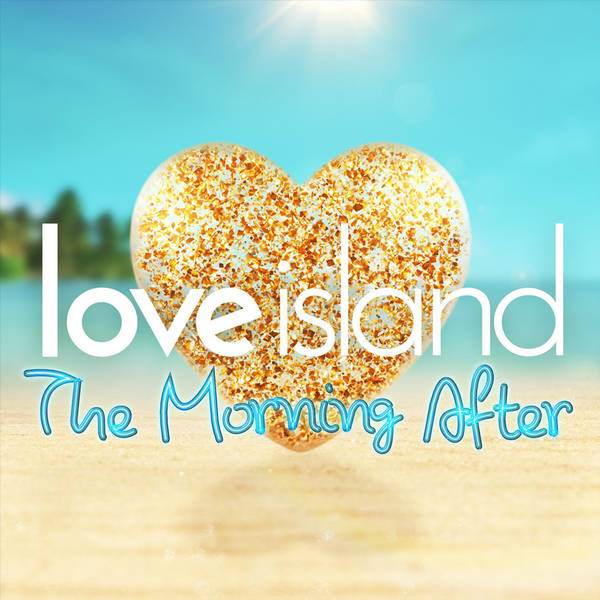 S4 EP48 - You Have Been Iconic (with Jamz Supernova, Liberty and Jake)
Love Island: The Morning After
Monday, 23 August
What did we learn last night? Thong bikini and crocs is a totally acceptable outfit to wear to meet your partner's parents for the first time.

Jamz Supernova is here for our penultimate debrief of the series - we're all getting a bit emosh that it's all coming to a close...

Not only that - Jake and Liberty are on the podcast this morning for a good old catch up on how they're feeling after leaving the villa. Might there be a future outside the villa for Jiberty? Do they have any regrets? We're so happy to be able to talk to them after the journey we've been on with them this summer!

Chloe and Toby went to wonderland on their final date! They had a gorgeous tea party in the woods, surrounded by pictures of their time together. Toby even bought some sweets back to the villa for the other Islanders, cutie pops.

It was friends and family day in the villa last night - and it basically made all of us cry. There were a few bombshells amongst the friends and family - eh? We're all patiently waiting for an invite to Tyler's Dad's barbecue.

SO - tonight is the big finale. We're going to be finding out our winners of Love Island 2021! We have four loved-up couples heading into the final: Kaz + Tyler, Liam + Millie, Faye + Teddy and Chloe + Toby. Ohhhhh we love them all so much - can we have a four way tie please?

We have one more episode left of the series (sob!) and if you want to get involved, you can keep tweeting us on #LoveIslandPodcast. Oh, we're going to miss you lot!

Also, if you're thinking you were suffering from triple vision last night - don't worry. You weren't seeing three Chloes, it was just her mum and sister. Cancel that opticians' appointment.