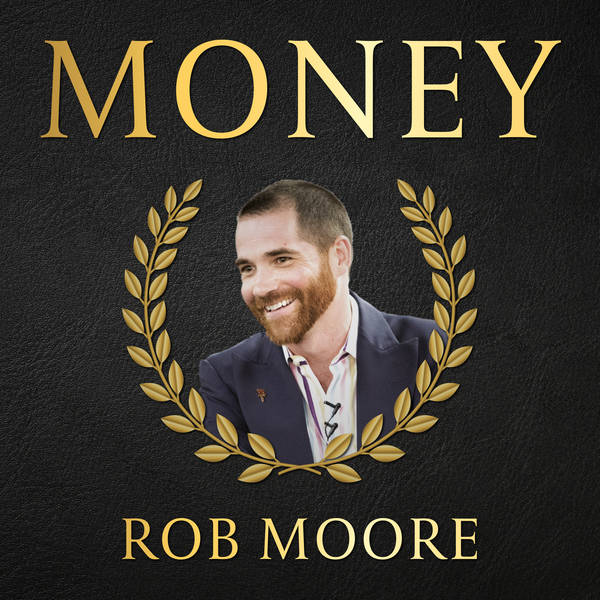 The Money Podcast
Cash is NOT King. Lies. This is King...
Wednesday, 25 August
Maybe 50 years ago cash was king, but it certainly is not the case anymore. Anyone who tells you it is, are telling you a lie. The real king is 'income', listen in today to find out why and how you can utilise and turn your income into an asset, creating protection and leverage. KEY TAKEAWAYS  There are two types of money, capital and income. If you put cash in the bank, it goes down, it loses value! Inflation also means that there is more money in the world than ever and it is only going to increase. Turn your cash into an asset, it will then produce you income! BEST MOMENTS  "Volatile emotions will always erode wealth" "Cash does not produce income, unless it's invested" VALUABLE RESOURCES https://robmoore.com/ bit.ly/Robsupporter How to Sell Anything to Anybody by Joe Girard    ABOUT THE HOST Rob Moore is an author of 9 business books, 5 UK bestsellers, holds 3 world records for public speaking, entrepreneur, property investor, and property educator. Author of the global bestseller "Life Leverage" Host of UK's No.1 business podcast "The Disruptive Entrepreneur"   "If you don't risk anything, you risk everything"   CONTACT METHOD Rob's official website: https://robmoore.com/ Facebook: https://www.facebook.com/robmooreprogressive/?ref=br_rs LinkedIn: https://uk.linkedin.com/in/robmoore1979 See omnystudio.com/listener for privacy information.