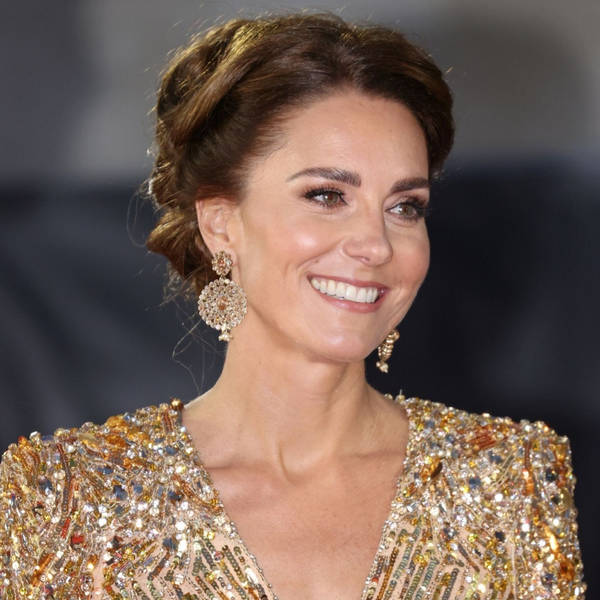 Kate dazzles in the spotlight
Pod Save The Queen - Royal family news, interviews and fashion
Thursday, 30 September
The Duchess of Cambridge has wowed at two very different events in two very different outfits this week.
Kate brought full red carpet glamour to the James Bond premiere at the Royal Albert Hall - days after sporting a mini tennis outfit as she hit the court with Emma Raducanu and Britain's other US Open champions.
Meanwhile, on the other side of the Atlantic, Meghan and Harry embarked on a New York visit with plenty of echoes of a royal tour.
Pod Save the Queen host Ann Gripper is joined by Daily Mirror royal editor Russell Myers to discuss the latest royal engagements.
They also catch up on the latest in the Prince Andrew case and reflect further on the Prince Philip: The Royal Family Remembers documentary.