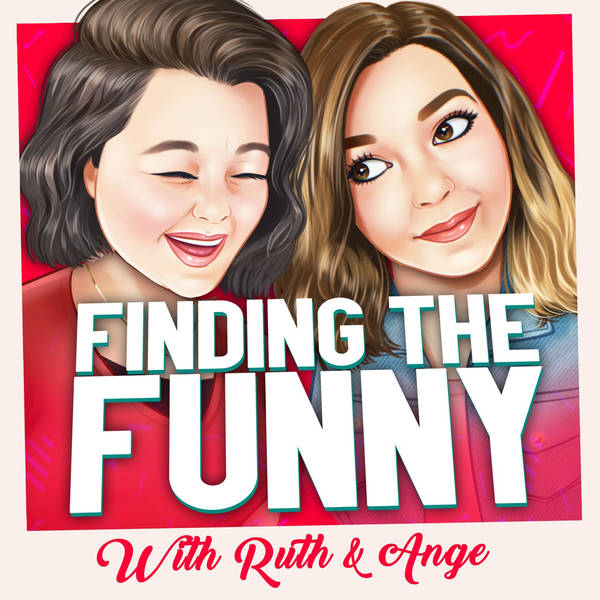 S3 Ep12: Are You Muggy?
Finding The Funny
Margs (our mum) makes her debut, Joel (Ange's son) makes pasta in the background and there is a really interesting chat about a gooch. Ange brings a brilliant rant about influencers and their language. 

Ruth gets us thinking about an interesting fact she heard and there is a particularly silly chat about the word vibe. Ange tells us more about her therapy and how this is going.

The girls made their This Morning debut this week and if you haven't seen the interview it is still available to watch again via catch up. 

You can find the girls on Instagram @ruth_corden and @angecorden, you can find the podcast on both Facebook and Instagram just search Finding the Funny. We love hearing from you so get in touch. 

Finally if you are new here, we would love it if you could rate, review and subscribe wherever you get your podcasts.