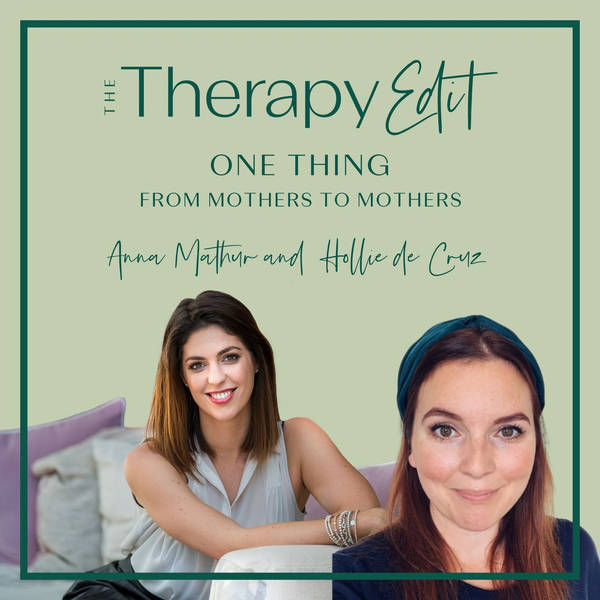 The Therapy Edit
One Thing with Hollie De Cruz on carving your own path
Friday, 11 February
On this episode of The Therapy Edit's 'One thing', Anna Mathur chats with Hollie de Cruz..

Hollie's one thing she'd like to impart to other parents is that when it comes to the process of birth, you always have options and you don't have to do what others do or what you're advised is the normal or best way of doing things.

Hollie is a renowned pregnancy and birth educator, two-time author and podcaster. She is also a mother to two boys, Oscar (11) and Cosmo (3). Hollie's new platform – Here/Hear – will be a place for expectant and seasoned mothers to learn, grow, and feel supported in coming home to themselves. You can stay up to date with the launch on Instagram at @weare_herehear, or follow Hollie at @theyesmummum.