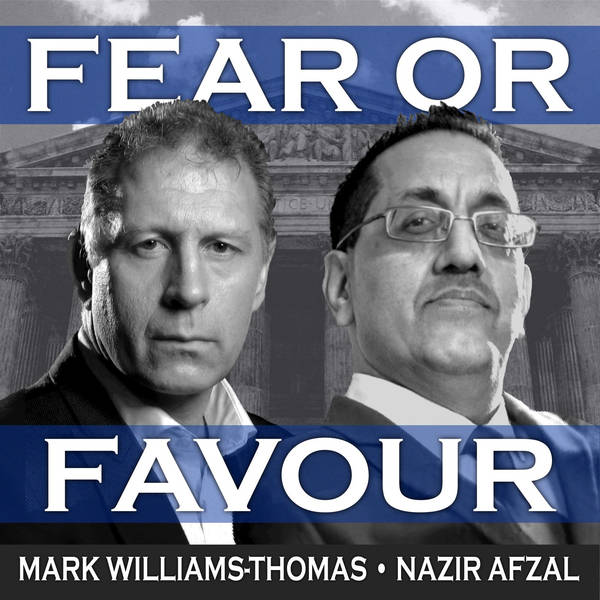 20: The Murder of Daniel Morgan
Fear or Favour
Thursday, 31 March
This week Nazir and Mark are joined by special guest, Alastair Morgan.

Alastair's brother, Daniel Morgan, was a British private investigator who was murdered in London in 1987, he was found dead in a pub car park with an axe embedded in his head.

Daniel's murder remains unsolved despite there having been several police investigations, arrests, and a trial. In 2021, an independent review into the handling of the investigation found that the Met Police had "a form of institutional corruption" which had concealed or denied failings in the case.

Nazir and Mark discuss with Alastair the details of the case and the the suspects as well as taking look at the failures and corruption that have prevented Daniel's murderers from being brought to justice.