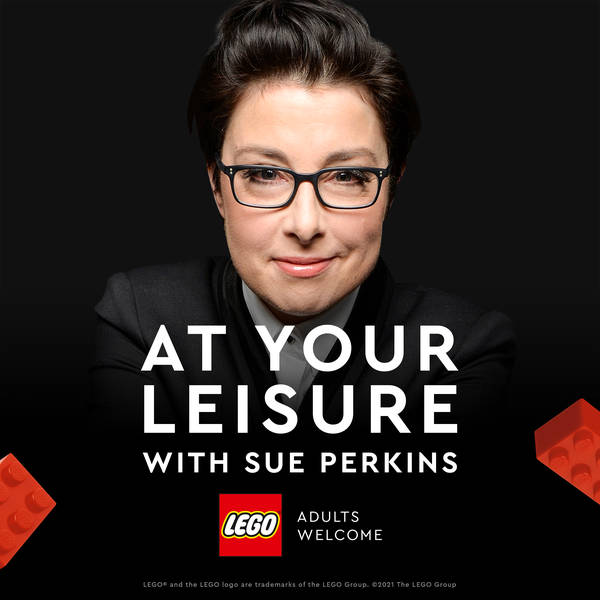 At Your Leisure with Sue Perkins
Thanks to The LEGO Group, helping Adults Find that Joyful Focus.

This brand-new podcast is all about our hobbies, pastimes & passions; the things we do that make us tick, make us who we are and influence how we spend our time.

In these 10 episodes, join Sue Perkins for a chat with some truly amazing people about their hobbies. Some have developed into remarkable careers, some started in childhood, others are newly discovered passions. More than a few have turned into side hustles, whilst some are very surprising indeed.

In this series Sue speaks to Chef, Author and Great British Bake Off winner Nadiya Hussain, Comedian John Robins, Bond Stunt Driver Jessica Hawkins, Racecar driver & commentator Billy Monger, Stand-up Comedian Maisie Adam and many more.

Look out for the 1st episode, available on November 15th.

All episodes are made with the support of the team at the LEGO Group – helping you to spend quality time with premium, display-worthy LEGO® sets, carefully curated and designed specifically with Adults in mind.

Find your Joyful Focus, just search LEGO® Adults.