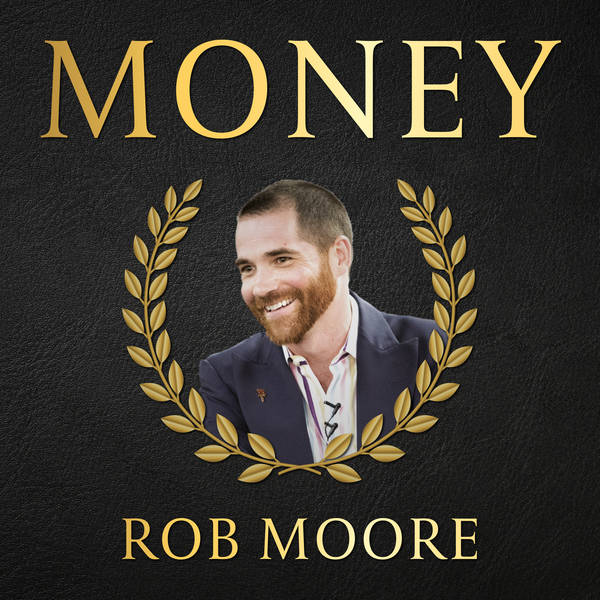 The Money Podcast
You Have ONE WEEK to Raise £50k. What do you do?
Thursday, 30 January
Have you ever seen a brilliant opportunity slip out of your hands because you couldn't come up with the cash in time? Well, join us today as Rob Moore gives you expert advice to ensure that never has to happen again! Rob looks at 14 different ways you could make up to £50,000 in just one week using his tried and tested top tips that you don't want to miss! KEY TAKEAWAYS 14 ways to raise £50,000 in a week.   Getting resourceful- tap into the resourcefulness that you have. Raising money in a short amount of time is about being resourceful, creative, resilient and persistent. Join all industry-related groups on Facebook, LinkedIn or any online forums and post really good content one to two times a day, for five days. Create a slide deck or a short video pitch of what you are going to give someone for the 50 thousand. Go to London, and attend as many business networking events as possible. Message everybody that you know on social media. Including friends, family, colleagues from the past and present. Message everybody, you know on Whatsapp using voice notes. The more people you contact the more people are potential lenders. Reach out to brokers and money lenders and see if you are able to get a loan from them. Apply for a loan through the bank. Remember, you have to repay the loan as well as the interest. Create a joint venture or some kind of partnership proposal. Go to all the London property meetups. There will always be wealthy people there looking to get a return on their money. Going to charity balls and general events where you can network with wealthy people. Find a common interest with somebody, build a rapport and then give them your pitch. Create a new product and do a shotgun launch. Pre-launch and promote the product in the first few days, then launch the product at a starting price for the remainder of the week and then close it down, to make quick money. Call all your existing clients and re-pitch. Find out their feedback on the existing services you are offering them, use their feedback to create a new package at a higher cost. Call all your existing clients and ask them for referrals. Ask them for three people they know who are in a similar position to them that can benefit from your service.   BEST MOMENTS "Raising money in a short amount of time is about being resourceful, creative, resilient and persistent."                 "If you had a week to save your kids you would leave no stone unturned" "There's always a cost to raising the money, you've got to know that"       VALUABLE RESOURCES https://robmoore.com/ ABOUT THE HOST Rob Moore is the host of the UK's no. 1 business podcast "The Disruptive Entrepreneur," and "The Money Podcast" as well as an entrepreneur, property investor, property educator, and holder of 3 world records for public speaking. He is also the author of 9 business books, 5 UK bestsellers, and the global bestseller, Life Leverage. "If you don't risk anything, you risk everything" CONTACT METHOD Facebook - https://www.facebook.com/robmooreprogressive/?ref=br_rs LinkedIn - https://uk.linkedin.com/in/robmoore1979 See omnystudio.com/listener for privacy information.