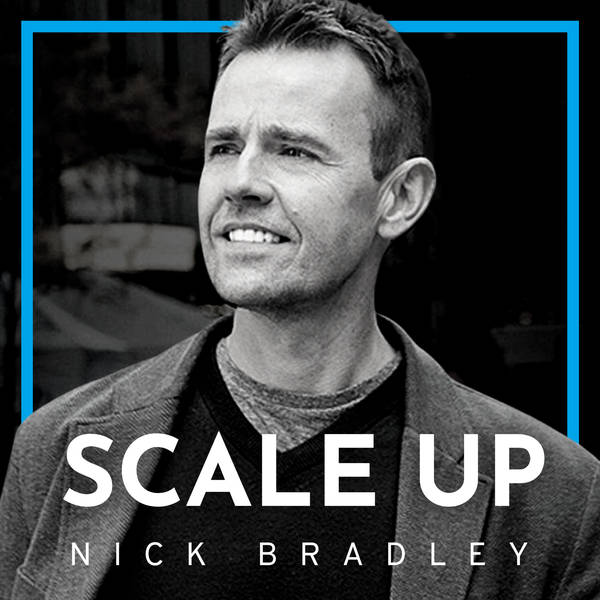 15 Minutes To Action - What Is Clubhouse?
Scale Up With Nick Bradley
Monday, 15 February
In this week's '15 Minutes To Action' episode, Nick talks you through Clubhouse, the social media sensation currently taking over the world, and how you can use it to positively impact your business. KEY TAKEAWAYS The organic growth in Clubhouse right now is huge. It doesn't matter which area you're interested in, there are incredible opportunities to be had. In business the fundamentals you need to master are skill-set, the right mind-set, the ability to connect, and timing. Technology can never replace the face-to-face interaction of business, but it certainly isn't worse. In this world right now, the ability to connect and collaborate remotely is a gift. There are all kinds of niches and topics available for you to focus upon in Clubhouse, and communities are springing up constantly, featuring detailed, insightful conversations built around them all, and including some world-class experts. BEST MOMENTS 'Clubhouse is dominating things at the moment' 'Who you meet and collaborate with has a huge impact on what you create' 'These people may have been out of your reach. Now they're just a click away' 'Give value first, and ask for something later' VALUABLE RESOURCES Scale Up Your Business – scaleup.vip/podcast Join the free Scale Up Your Business community: scaleup.vip/community Take the Six Peaks of Value Creation Scorecard, to measure your current business performance and show you where to focus to get to where you want to be: https://scaleup.vip/sixpeaks        ABOUT THE HOST My name is Nick Bradley. I'm an entrepreneur, author, speaker and investor. My background is in growing and scaling VC and Private Equity backed businesses. Having successfully built, bought and sold a number of companies, and removed myself from day-to-day operations, my focus now is on helping entrepreneurs get to where they want to be, in business and in life. As well as investing in growth businesses and backing turnarounds - with the ultimate aim of creating value from significant capital events. I'm passionate about personal and professional development - showing up and being the best version of myself ... every day. My bigger vision is to help bring entrepreneurial skills, experience and mindset to people in developing nations - so they can follow their dreams, live life more on their terms - utilising entrepreneurship as a global force for good. CONTACT METHOD Nick's Facebook Page: https://scaleup.vip/FB   Nick's LinkedIn: https://scaleup.vip/LI   Nick's Instagram: https://scaleup.vip/IG   Scale Up Your Business website: www.suyb.global See omnystudio.com/listener for privacy information.