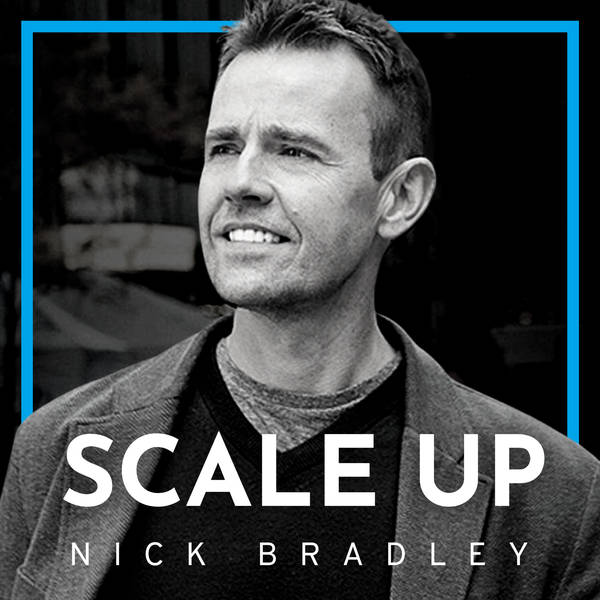 How Much Is Your Business Worth?
Scale Up With Nick Bradley
Monday, 28 February
One of the most common questions business owners wish to know is exactly how much their business is worth. In this week's episode, Nick talks about the ways in which you can determine your own magic number. KEY TAKEAWAYS  Sometimes it takes an outside perspective in order to ascertain your business valuation, as we can be so wrapped up in our offering, that our own vision is skewed. You as the seller, may have an expectation when it comes to a sale. If you've created something that's difficult to replicate, and it appeals directly to your potential buyer, they're likely to see a lot more value in it. You can base your valuation on revenue - how much the business generates through sales. Calculate this and look at how much a typical business in your industry may be worth based on a certain level of annual sales. Never base your business's valuation simply on number crunching or formulas. Consider the value of your business based on factors such as geographical location, its potential strategic value, quality of customer base, and alignment of systems and processes. BEST MOMENTS 'People have such a broad perspective about what they're creating' 'Valuation is cryptic and ambiguous' 'The business is probably worth more than its net assets' 'You need to go beyond all of these financial formulas' VALUABLE RESOURCES Scale Up with Nick Bradley: scaleup.vip/podcast Scale Up Your Business, coaching/consulting: https://suyb.global Join the free Scale Up Your Business community: scaleup.vip/community To download a free gift from Nick - The 5 Reasons Why Your Business Will Never Get To 8-Figures ... How To Fix It Fast! - https://www.scaleupmastermind.com/free-guide1 Take the SUYB Predictable Growth Assessment™, to measure your current business performance and show you where to focus next to get to where you want to be: https://scaleup.vip/PredictableGrowthAssessment      ABOUT THE HOST  Nick Bradley is a renowned entrepreneur, investor, speaker, and business growth expert. His background is growing and scaling Venture Capital and Private Equity backed businesses, across the UK, the US, and further afield. Over the last decade, he has completed 117 acquisitions and 25 business exits with a combined valuation of over $5bn dollars. His "Scale Up Your Business" podcast, which ranked #1 on iTunes' business charts, has more than 350k downloads in over 130 countries. His mission is to help business founders build valuable businesses and create life-changing exits so they can realise freedom, wealth, and impact. CONTACT METHOD Nick's Facebook page: https://scaleup.vip/FB   Nick's Facebook group: scaleup.vip/community Nick's LinkedIn: https://scaleup.vip/LI   Nick's Instagram: https://scaleup.vip/IG   Scale Up Your Business, coaching/consulting: https://suyb.global We help business founders scale their business to a life-changing exit within 36 months. Please feel free to get in touch if we can assist. See omnystudio.com/listener for privacy information.